A perfect hairstyle is every woman's desire and with hundreds of wigs on the market, it can be a challenge to find the perfect one. So when choosing a wig, you should consider not only the texture, color, density, cap construction and material of the wig, but also the length of the wig.
If you don't get the right length wig, you may end up with a great wig, but not the best one for you. So in this wig length chart, we'll go over everything about wig length so you can decide what hair type and length is best for you.
What is the length of hair for wigs?
Wigs generally range in length from 8 to 32 inches, with the most commonly purchased wig lengths being 12-24 inches. The appeal of these wig lengths is that they are neither too short nor too long, and even beginners can handle the care of a wig that is 12-24 inches long.
Wig Length Chart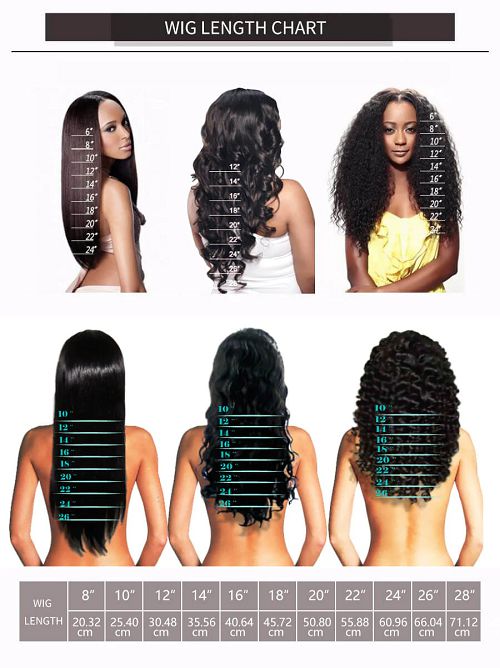 8-inch wig:
The 8-inch wig is ideal for people who want to stay cool on hot summer days or while working out. This length is also ideal for short straight Bobs, asymmetrical cuts, cute short curls, and super short beach waves. When your hair is straight, 8 inches will cover your chin and collarbone.
10-inch wig:
The 10-inch wig is ideal for women who prefer a shorter style but find 8 inches to be too short. It's ideal for a slightly longer middle or side bob, as well as fun spiral curls. Straight hair falls approximately 10 inches above the collarbone.
12-inch wig:
The 12-inch wig is the perfect length for the popular lob (long bob) on social media. Many people prefer this length because it provides both length and volume. Curly bob and beach wave are two other styles that work for 12 inches. When the hair is straight, 12 inches falls near most people's collarbones.
14-inch wigs:
14-inch wigs are between medium and long in length. This length is ideal for long bobs, wavy curls, spiral curls, and super tight curls. A bangs Bob, A-line bob, or a feathered style with layers are also options. 14 inches is a few inches above your collarbone and a few inches above your back bra strap.
16-inch wig:
When it comes to longer lengths, the 16-inch wig has slightly less volume but can be used for longer lengths. This length is suitable for a variety of styles, including loose waves and deep waves, as well as small curly and straight styles. About 16 inches of hair falls to the right of the chest.
18-inch wig:
An 18-inch wig is considered a long wig and is the most popular length for women. It falls from your shoulders and looks lovely in a variety of styles. This wig length allows you to choose from curly hair, silky straight hair, teasing waves, or anything else you can think of. One of the best things about 18-inch wigs is that they make you feel beautiful while remaining manageable.
20 inch wig:
20-inch wigs are long and may be a good choice if you want your hair to move with you and flow in the wind. This length of hair will fall close to your waist, making it ideal for stunning looks and memorable occasions. This length is flattering on most face shapes, but it may be uncomfortable if you're out and about a lot or if it gets hot quickly.
22-inch wig:
Like the 20-inch wig, the 22-inch wig is perfect for women who want an eye-catching look. This length is ideal for layered curls and wavy hair, as well as sleek and straight looks. 22 inches is just above your waist, but not long enough that you'll be sitting on it.
24 - 32 inch wigs:
When we talk about wigs longer than 24 inches, we're talking about "extra long" wigs. These long hairs will fall almost all the way down to your hips or lower. This length of hair can be styled in almost any way you can think of.
<
Wig lengths for different hair textures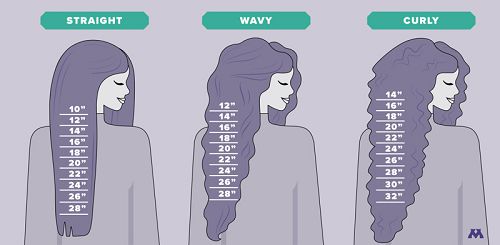 A wig with straight strands will carry the appearance of its actual length. The reason for this is simply because straight hair does not have any curls or kinks throughout its length. So an 18 inch wig will hang all the way down to the mid-back area.
Wave hair wig
With wavy wig, the hair will look slightly shorter than its actual length because it has bends in the hair texture. So a 12-inch shoulder-length wig may look about 11 inches long.
Curly hair wig
A wig with a curly texture will look 1 to 2 inches shorter than the actual length of the hair. This is because the hair has a deeper curl throughout the length of the hair. So a 14-inch wig may appear to be 12-13 inches long.
How to measure the length of a wig?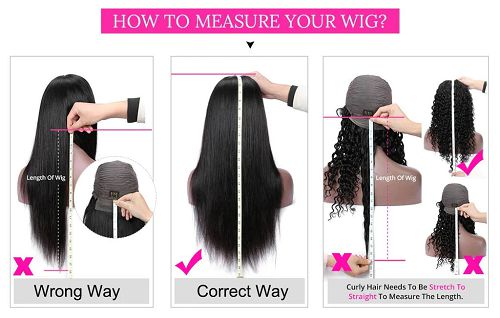 Step 1: Place the wig on the wig head or lay it flat on the table. If your wig is curly or wavy, gently straighten the hair as much as possible.
Step 2: Use a soft tape measure to measure the longest strand of hair on the device. Make sure to measure from the crown to the end of the hair strand.
Step 3: Make a note of this measurement. If your wig is not cut symmetrically, you can follow the steps above to measure the length of the hair on different sections of the device. This will give you an accurate idea of the length of hair in each section.
How do I choose the most appropriate wig length?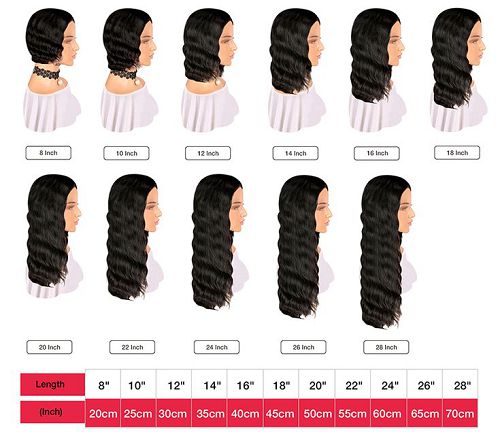 1. Wig length
Cut it shorter if you want a chic, trendy bob. Go longer if you want a luxurious, glamorous look. But remember, the longer the wig length, the more expensive the unit will be.
2. Wig Texture
Curly and wavy hair naturally shrinks, so if you want long curly hair, choose a length that is a few inches longer than the length of your wig.
3. Wig density
A higher density wig is more likely to be full throughout its length, whereas a lower density wig may not be.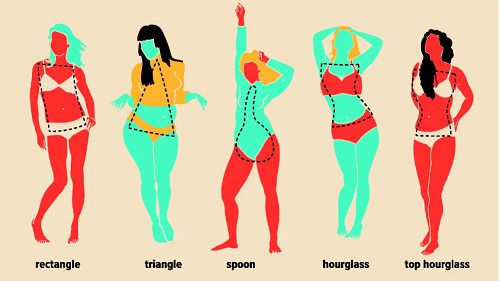 4. Face shape
The shape of your face is an important consideration when selecting a wig hair length. You can wear a wig of almost any length if you have an oval face. A longer length, on the other hand, will be more flattering if you have a round face shape. A short layered style will look best on you if you have a rectangular face.
5. Height
If you are short, an average wig will make you look taller. A wig, on the other hand, will make you appear shorter if you are tall.
6. Body shape
Tall and slim women should wear a wig with medium length hair. This will assist you in achieving a more feminine appearance. Sparkle can be added with a loose wave or curly texture. However, if you choose a hair length that is shorter than your chin, it will appear less appealing.
On the other hand, if you are short in stature, then you should choose Bob because it gives a more complimentary look than wearing a wig with long hair.
7. Lifestyle
If you lead an active lifestyle, you should choose a shorter wig to avoid dealing with hair on your shoulders, neck, and back.
Conclusion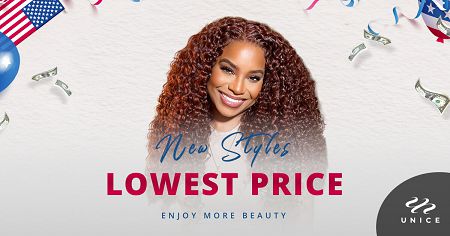 The length of your wig is just as important as the texture, and the right wig length and texture can make you look gorgeous and elegant. Let our wig length chart be your guide to finding the best length for your hair.
If you're new to wigs, you now have everything you need to choose the right wig length for you. If you're still not sure which wig length to wear, try a few more to find the best fit.
UNice Hair offers wigs of different lengths and textures in a variety of colors and styles to make sure you can get the stunning look you want. Our 100% virgin hair wigs and bundles will make hair look naturally stunning and easy to create the perfect hairstyle.