There are various hair colors and types when we select hair. Think you want to dye your hair black? Or perhaps you are searching for beautiful extensions or even a wig that will capture the rich hue you desire. It's best to understand the difference between the color.
Two of the most confusing hair colors are 1B hair color vs 2. In this article, we'll jump into the differences between the two and everything else you need to know about them.
What you will learn:
3. What is the difference between 1b vs 2 hair colors?
4. 1b vs 2 hair color, how to choose?
5. Faq about 1b vs 2 hair color
1. What is 1b Hair Color?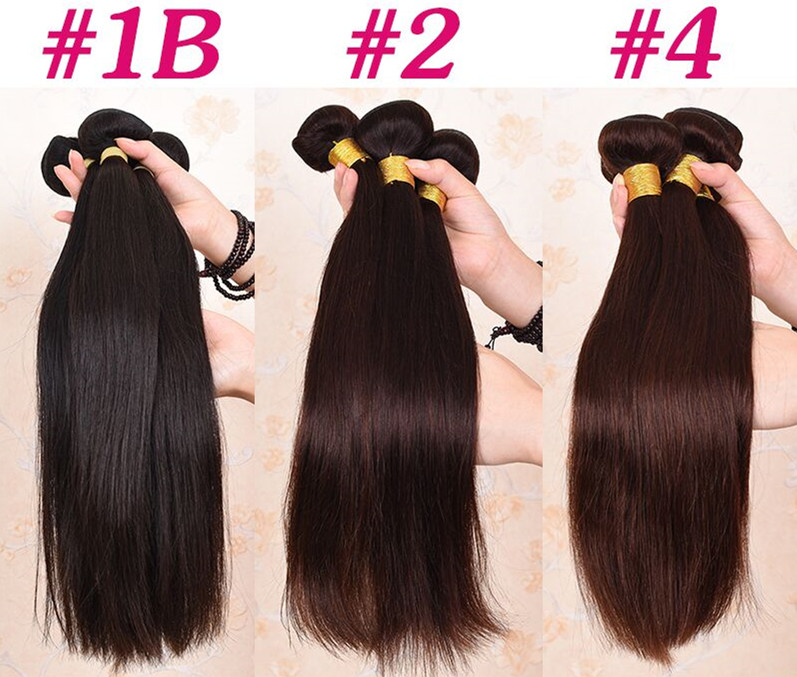 As one might guess, the b in 1b indicates black. Compared to jet black, which is very rich in hue and has a dark quality, 1b hair color, also known as off-black, is considered the most natural option.
1B hair color is the natural color of black. We can call it an off-black color and it is the closest to black that natural hair can go.
Jet black hair, also known as #1, is not a natural hair color.
2. What is 2 Hair Color?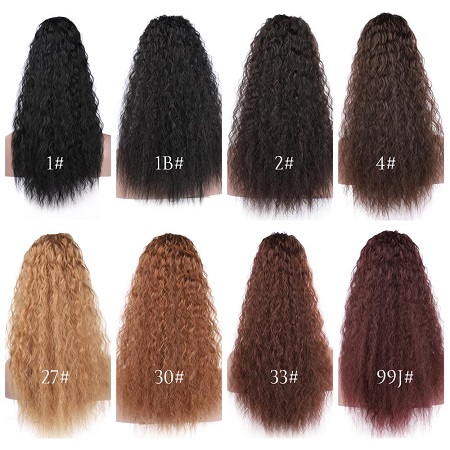 #2 hair color is the darkest brown hair that you can find. It looks black from afar, but up close, you can see that it's brown. Most black women have dark brown hair, and the number 2 hair color will often match perfectly.
3. What's the Difference Between 1B and 2 Hair Color?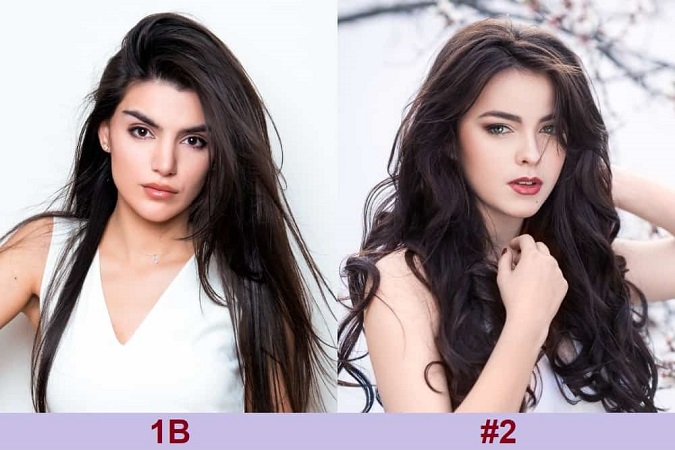 People get 1B and 2 hair colors confused because they look very much alike. But there are a couple of subtle differences that you should know about.
1B's hair color is darker. Being that 1B is naturally black hair and 2 is the darkest brown color, 1B is darker. However, this may not be immediately noticeable.
1B human hair is usually unprocessed, while number 2 hair is colored to look uniform. So, 1B human hair often takes better dyes than pre-colored #2 hair.
1B human hair often comes with color variations, while #2 hair does not.
So, what is the difference between 1b vs 2 hair color? In summary,1b hair color is darker. Hair color 2 is dark brown. 1b (off-black) lies between 1 (jet black) and 2 (dark brown).1B has naturally black hair and 2 has the darkest brown hair, 1B is the darker of the two.
4.1b vs 2 Hair Color, How to Choose?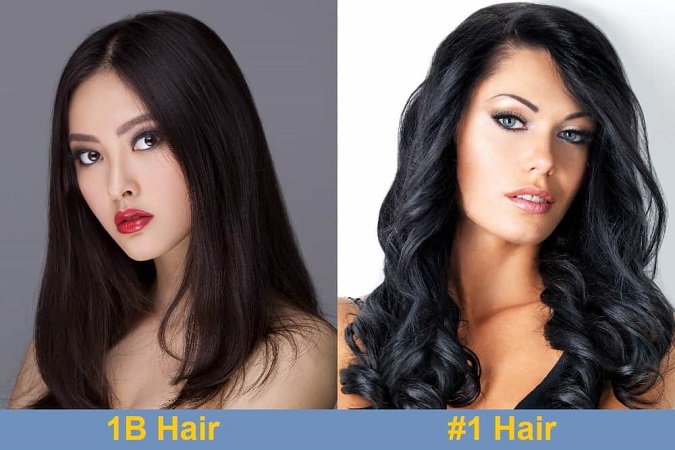 Unsurprisingly, the tone of natural black hair suits more skin types than unnatural black tones. For anyone considering dying their hair black, 1B hair color is a safer bet than jet black. Of course, that doesn't mean you can't take a risk and try a darker tone.
For hair extensions or dyes, 1b hair color is the most common type. Although salons and hair products can match an off-black shade more effectively, you might not find a perfect match every time.
If you're seeking a more dramatic look, jet-black hair is a distinctive color. However, suppose you're deciding between 1B hair color and jet black. In that case, there are three primary considerations: your skin's undertones, eye color, and your intended look.
You might be more comfortable with a hue that passes as natural, no matter what color you were born with or you might enjoy the intensity of jet black.
Neither color is better since the right color will depend on a person's natural color, desired look, and more. But here are a couple of ways to help you decide:
Matching your natural hair color,
Hair extension health is most important to you,
Matching your skin tone.
Is 1B Hair Color Right For You?
If your natural-born hair color is black, the chances are that the 1B hair color is a perfect match.
If you're on the fence about 1B hair color versus jet black versus dark brown, another consideration is eyebrow color. You can dye your eyebrows to match, but if you rather not deal with the upkeep of eyebrow dye, it's best to lean toward a more natural shade.
5. FAQ about 1b vs 2 Hair Color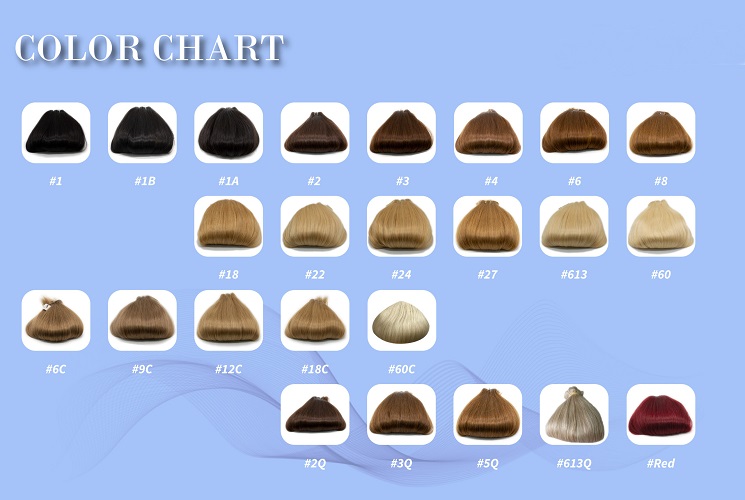 Is 1b black or brown?
1B=Natural Black, close to 1 but more of natural color. Not as harsh as the color 1. 2=Brownish Black, one shade lighter than the 1b.
Is the hair 1 or 1b darker?
1 = Black plus black, very black like a witch or dyed deep black. 1B = Natural black, close to 1, but more of natural color. 6 = dark brown, lighter than color 4. Rather medium-dark brown.
What's the difference between hair color 1 and 1b?
Hair color 1B falls between number 1, which is black (or jet black), and number 2, which is the darkest brown color possible on human hair (the color usually appears black until you look closely). This is because # 1 is not a natural color, it is a color, while 1B is the natural color for black hair.
Whether you're keeping your natural black shiny or you're wondering if a darker color is right for you, 1B hair color remains a popular shade. We hope we've answered everything you need to know about 1B vs 2 hair color.
Whether you are looking for a body wave, straight hair, curly or other hairstyles, Don't just rush to a hairstylist or salon. You could try on hundreds of different hairstyle looks sitting right at your home. Just go through our try-on function. You will find the best hairstyle no matter whether you want long or short hairstyles. Try on hairstyles 2021 at unice.com.UNice has different colored wigs, such as black wigs, brown wigs, highlights, and others.
Top Selling UNice Black Wigs Recommend for You:
Related Articles
27 Hair Color Vs 30 Hair Color? Here Is The Ultimate Guide
613 Hair Color: Achieving The Perfect Blonde Shade
Check Out UNice Hair App For More Discounts And Deals
1. Free Wigs And Hair Extensions Give Away.
2. Online purchases (Gifts Excluded) made through unice.com and UNice App are valid for exchange and return within 30 days from the date you've received all your item(s).
3. Membership system. You can use points to discount the products. (100 POINTS = 1 DOLLAR)
4. Join UNice live stream and enjoy limited-time discounts. (LIVE STREAM: EVERY MONDAY TO FRIDAY AT 7:30 PM.)