Gypsy braids are a classic hairstyle that has captivated generations and represents a cultural legacy. Over the years, the gypsy braid trend has endured and evolved with the times. If you don't know much about gypsy braids, then keep reading this blog as we delve into all things gypsy braids.
What are Gypsy Braids?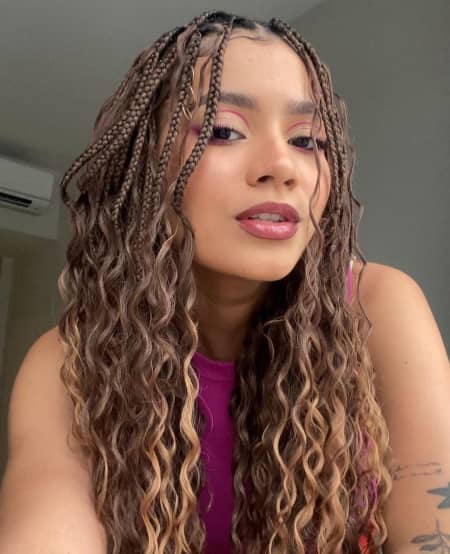 Gypsy braids, also known as Romani braids, are a braided hairstyle inspired by the Romani people, a diverse ethnic group with historical roots in South Asia who moved to numerous regions of the world. These braids are distinguished by their detailed and frequently ornate patterns, as well as the usage of colorful items to adorn the braids, such as ribbons, beads, coins, and scarves.
Modern Interpretations of Gypsy Braids
In recent years, gypsy braids have experienced a resurgence in popularity, both as a nostalgic nod to the past and as a symbol of empowerment and self-expression. Here are some modern interpretations of this timeless hairstyle:
Bohemian Chic Gypsy Braids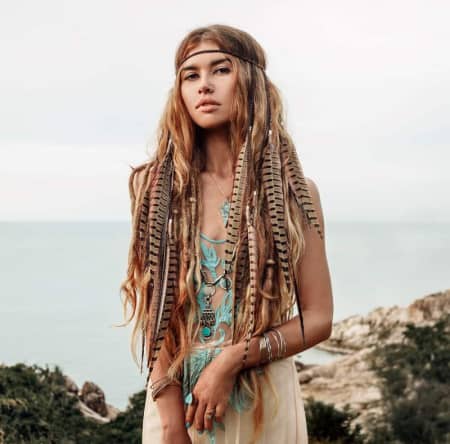 Gypsy braids have become a staple of the bohemian fashion trend, evoking a sense of free-spiritedness and wanderlust. Women and men alike have embraced the boho look, incorporating gypsy braids into their everyday style.
Festival Season Gypsy Braids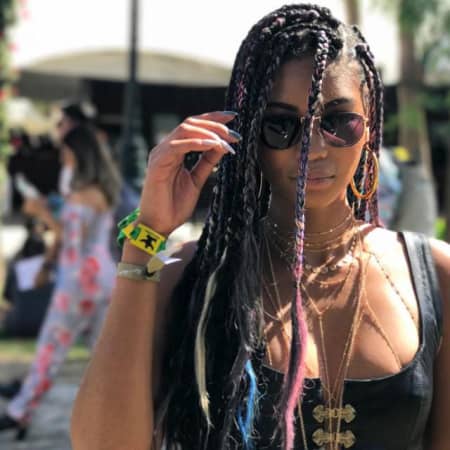 Music festivals have become synonymous with gypsy braids. Attendees often adorn their hair with colorful scarves, feathers, and beads, creating a festive and carefree atmosphere.
Wedding Gypsy Braids Hairstyles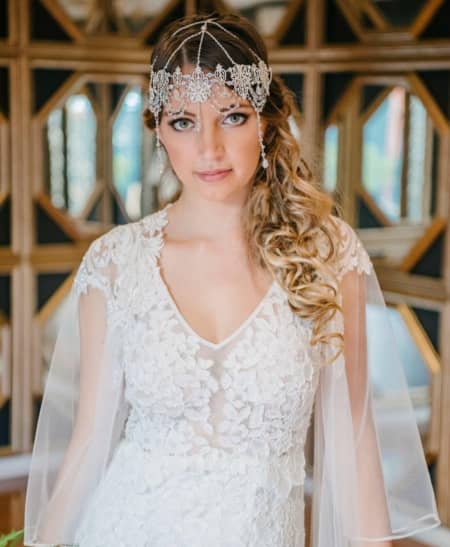 Brides seeking a unique and romantic look often opt for gypsy braids on their special day. The ethereal quality of these braids can complement a wide range of wedding styles, from rustic to bohemian to vintage.
How To Achieve Gypsy Braids?
If you're drawn to the attraction of gypsy braids and want to try them for yourself, here are some pointers:
Prepare Your Hair: Gypsy braids look best when your hair is clean and dry. If your hair is too slippery, use some texturizing spray or dry shampoo to help it hold its shape.
Choose Your Accessories: Decide on the look you want to achieve and gather your accessories accordingly. This could include scarves, ribbons, beads, feathers, or even small charms.
Learn the Braiding Techniques: There are various braiding techniques associated with gypsy braids, such as the fishtail, waterfall, or Dutch braid. You can find tutorials online or seek the help of a skilled hairstylist.
Experiment and Personalize: Don't be afraid to experiment with different patterns and styles to make your gypsy braids unique to you. Adding your own flair and personal touches can make them truly special.
Gypsy Braids vs Goddess Braids
"Gypsy braids" and "goddess braids" are two separate but eye-catching hairstyles that have gained popularity in recent years. While they contain certain parallels, they are also significant variances in technique, look, and cultural roots. Let's look at these two braiding ways to learn about their differences and similarities.
Gypsy Braids
● Origin and Culture: As previously said, gypsy braids have their roots in Romani culture, a nomadic ethnic community with a rich history and traditions. The complex and ornate hairstyles worn by Romani women inspired these braids.
● Braiding Technique: Gypsy braids are frequently made up of intricate, smaller braids that are joined to give a more textured and layered appearance. They can enhance its visual attractiveness by incorporating items such as ribbons, scarves, beads, coins, and other embellishments.
● Look and Feel: Gypsy braids are noted for their bohemian, free-spirited, and whimsical appearance. They have a messy-chic look that makes them appear casual and easily stylish. These braids are frequently associated with a casual, wanderlust-inspired appearance.
● Versatility: Gypsy braids can be done in a variety of ways, providing for a great degree of customization. Gypsy braids are frequently seen in informal and festival-inspired attire, but they may also be dressed up for formal occasions with the correct accessories.
Goddess Braids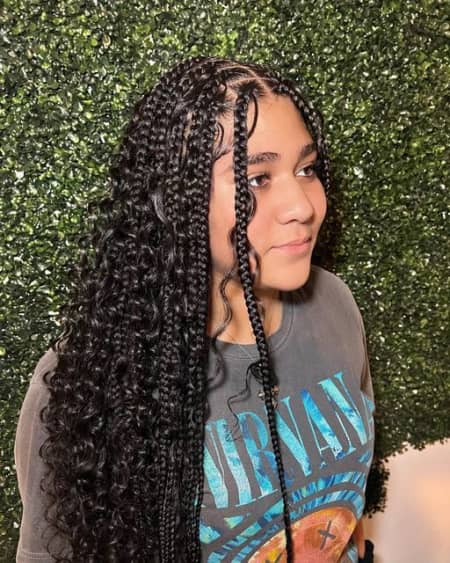 ● Origin and Culture: Goddess braids are inspired by African and African American cultures, notably traditional African braiding techniques. They've gained popularity as a means to showcase natural hair types and styles.
● Braiding Technique: Goddess braids are generally thicker, chunkier, and more uniform than gypsy braids. They are made by braiding kanekalon hair extensions into natural hair, resulting in thick, sculptural plaits. The extensions are frequently braided against the scalp.
● Look and Feel: Goddess braids exude a majestic, regal, and structured image. They are popular for preventive hairstyles that promote hair growth and health because they stress neatness and symmetry. They are also appropriate for a variety of hair textures.
● Versatility: Goddess braids can be worn in a variety of ways, including updos, ponytails, and buns. They are not restricted to a particular style or event and can be worn in both informal and formal settings.
In conclusion, while both gypsy braids and goddess braids are lovely braided hairstyles, their cultural roots, braiding techniques, aesthetics, and levels of uniformity differ.
Gypsy braids have a bohemian and free-spirited appearance that is influenced by Romani culture, whereas goddess braids have an elegant and structured appearance that is steeped in African and African American traditions.
The choice between these two forms is frequently influenced by personal preference, desired appearance, and cultural importance.
Summary
Gypsy braids are more than just a hairstyle; they are a cultural symbol, a form of self-expression and a timeless fashion. Their rich history and deep symbolism continue to inspire modern interpretations.
Whether you wear them at music festivals, weddings, or simply as an everyday expression of your personality, gypsy braids can be perfectly woven to create a unique style and identity.
Read More:
How To Create Bubble Braids In 3 Easy Steps
How To Make Box Braids By Yourself?
Dookie Braids: How To Get This Throwback Braided Hairstyle
10 Of The Latest Must-See Knotless Braids With Beads Styles
Peekaboo Knotless Braids-Peekaboo Braids That You Can't Miss