The saying goes, "sweater weather is better weather." But the change in temperature can really confuse your hair—and we're talking both color and texture. We always want to get the best hair, but sometimes we (ie. Me) need some advice. Now we will share with you how to care of hair to keep it looking fresh for fall.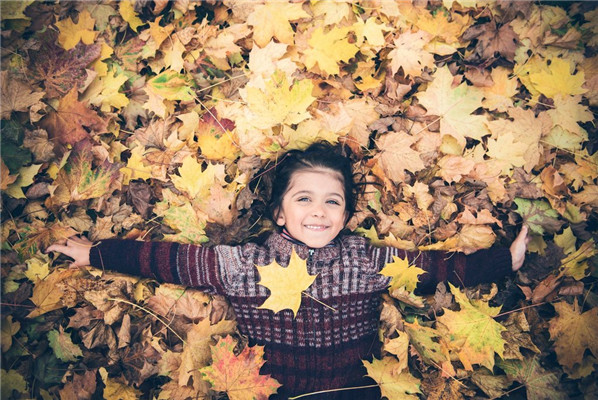 Tips for Fabulous Fall Hair
Try A Clarifying Shampoo
Summer can leave a lot of build-up at your roots – salt sprays, sunscreens, and sand can all cause greasy, limp roots. No Bueno. Start the new season off right by giving your scalp a good detox by using a clarifying shampoo once every two weeks.

Use A dandruff shampoo
The lack of moisture also results in a dry scalp. The scalp will produce less sebum, which may lead to dandruff. An itching scalp can be quite irritating. The solution: Use dandruff shampoo.
Amp Up Moisture
Do you know the itchy, dry skin that naturally comes with colder weather? The same goes for your hair. The transition from summer to fall is when it is vital to add a hair mask or change your shampoo or conditioner so your hair can adjust to the change in temperature.
Fighting The Frizz
Beautiful autumnal colors and bright, sharp, cold days we can cope with, but damp, drizzly, foggy days are enough to put anyone off autumn. And that's before you add the horror of frizzy hair into the mix. After well hydrated and moisturized hair, your next best weapon in fighting frizz is a set of good quality styling products, specially formulated for the job.
Add A Few Drops Of Hair Care Oil
Heat and friction interfere with the natural structure of the hair bundles with closure. This damages the hair cuticles, which in turn leads to brittle, dull-looking hair.The solution: Rich conditioning treatments with oil extracts prevent the damage and make damaged hair cuticles smoother. Simply add a few drops of hair care oil to your shampoo or work the oil through the ends of your still-damp hair. This will keep hair supple, healthy, and shiny in the fall season.
Protective styling
Due to the dry conditions that the cold weather has a tendency to put hair in, protective hairstyles are super helpful. Protective hairstyles for natural hair that require low or no manipulation styles that put hair up and away giving it a break and shielding it from harmful elements, which helps in preventing hair breakage.
Trims Regularly
Getting rid of split and brittle ends that have been damaged by hair summer rays is one of the best things that you can do for your hair this time of year. There are some who suggest that you should trim your ends every six to eight weeks. Then, there are others who believe that trimming your ends that frequently isn't necessary.
Keep Hair Hydrated
Adding moisture to your hair is great, but it is not enough to keep your hair moisturized. Once you've washed or wet your hair, try applying a water-based leave-in conditioner or moisturizer and following up with an oil or butter such as coconut oil, grapeseed oil, jojoba oil, olive oil, mango butter, or raw shea butter. Water and moisturizers are what add moisture to your hair, but the oils or butter are what seal it in.
Do you have any great autumn hair care tips? If you have, welcome to comment below.